The Park is new and exciting for everyone involved and everyone coming to visit. If you're new to the Park and specifically downhill mountain biking, here is some useful information to ensure you have a great - and importantly - safe experience shredding our trails and wanting more!
GETTING STARTED
Downhill mountain biking (DH) is a genre of mountain biking practiced on steep, rough terrain that often features jumps, drops, rock gardens and other obstacles. The Christchurch Adventure Park is the southern hemisphere's only lift-accessed downhill park and has a range of exciting trails designed for every level & ability.
To make your experience awesome from the start you may wish to consider riding in or try car-pooling with your mates. We have 150 carparks available on site - on our busy days these do get full.
WARMING UP
Crashes can happen anytime, especially on your first lap. Ride the trail multiple times to get familiar with the features and equipment you're on so you can confidently push your limits without pushing your threshold. The best way to remember this is with the graphic below. A PRE, RE, and FREE-Ride mentality should be used by riders of all ages and skill levels.
KNOW BEFORE YOU GO
If you already mountain bike, chances are you already know how to handle a bike on off-road terrain. But if you're new to riding in the bike park, there are different features and obstacles that aren't commonly found on local trails. Bike park riding requires a new set of skills riders need to have in order to ride safe and to progress your skills properly throughout the range of our trail network. Our trail network has been designed for progression learning in the sport.
Get the right downhill techniques and tips from the start with a lesson from our very experienced coaches. Whether you need the fundamentals or want to refine your tricks, our expert coaches teach the best skills required for navigating the Bike Park. You'll gain confidence to ride the mountain and get a tour of the trails suited to your ability.
FREERIDE TRAILS & TECHNICAL TRAILS - THE DIFFERENCE
Freeride trails are machine-cut and contain mad-made features. Routes are enhanced with dirt jumps, ride-on features, gaps, narrow surfaces, wallrides and other natural and constructed features. All freeride trails are identified in the Park with an orange oval. Jumping skills may be required.
Technical trails are designed to embrace the rugged shapes and terrain of the mountain, utilising a majority of natural terrain. Routes are typically hand-built and feature organic obstacles and stunts such as rocks, roots, logs, drops, jumps and other natural and constructed features that require a more technical skill set.
GEAR GUIDE
Don't let weather, obstacles or crashes put an early end to your day. Protect your body from a range of elements or injuries with protective equipment. Full protective hire is available in our rental store or chat to our team in the retail store about purchasing your own. A helmet is mandatory for every rider, a full-face helmet is recommended especially when progressing to . All downhill bike rentals include gear for peace of mind.
This is an introduction to riding lift-accessed trails. Even if you've been riding trails for years this introduction will teach you the best stance and balance positions as well as developing braking and cornering skills to ensure a great introduction into riding at the Adventure Park. All inclusive of; 1 uplift, bike rental , protective gear, and instructor only $95pp.
CHOOSE YOUR RIDE
No Bike? No problem. Downhill bike rentals are available from the Rental / Retail shop in the village.  A mountain bike that is designed for riding downhill specific trails is key for making the most out of your experience and ensuring that you're safe on the trails.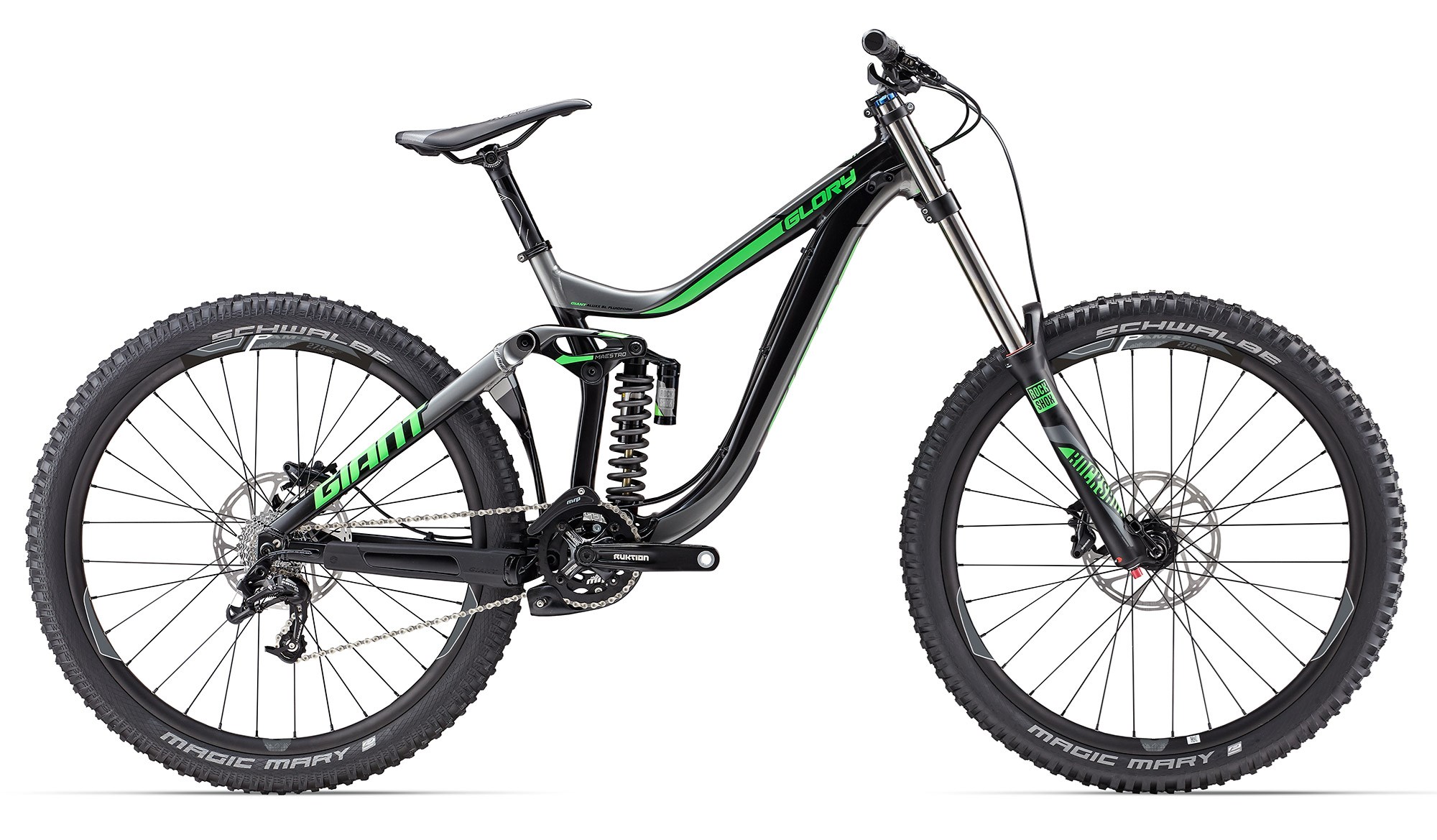 Downhill specific bikes are heavier and stronger than other mountain bikes and feature front and rear suspension with over 8 inches (20 cm) of travel, to glide quickly over rocks and tree roots. They are intended for all levels of riders who want to enjoy the most from the Park. We have a fleet of Giant Glory's & Reigns ready to serve you.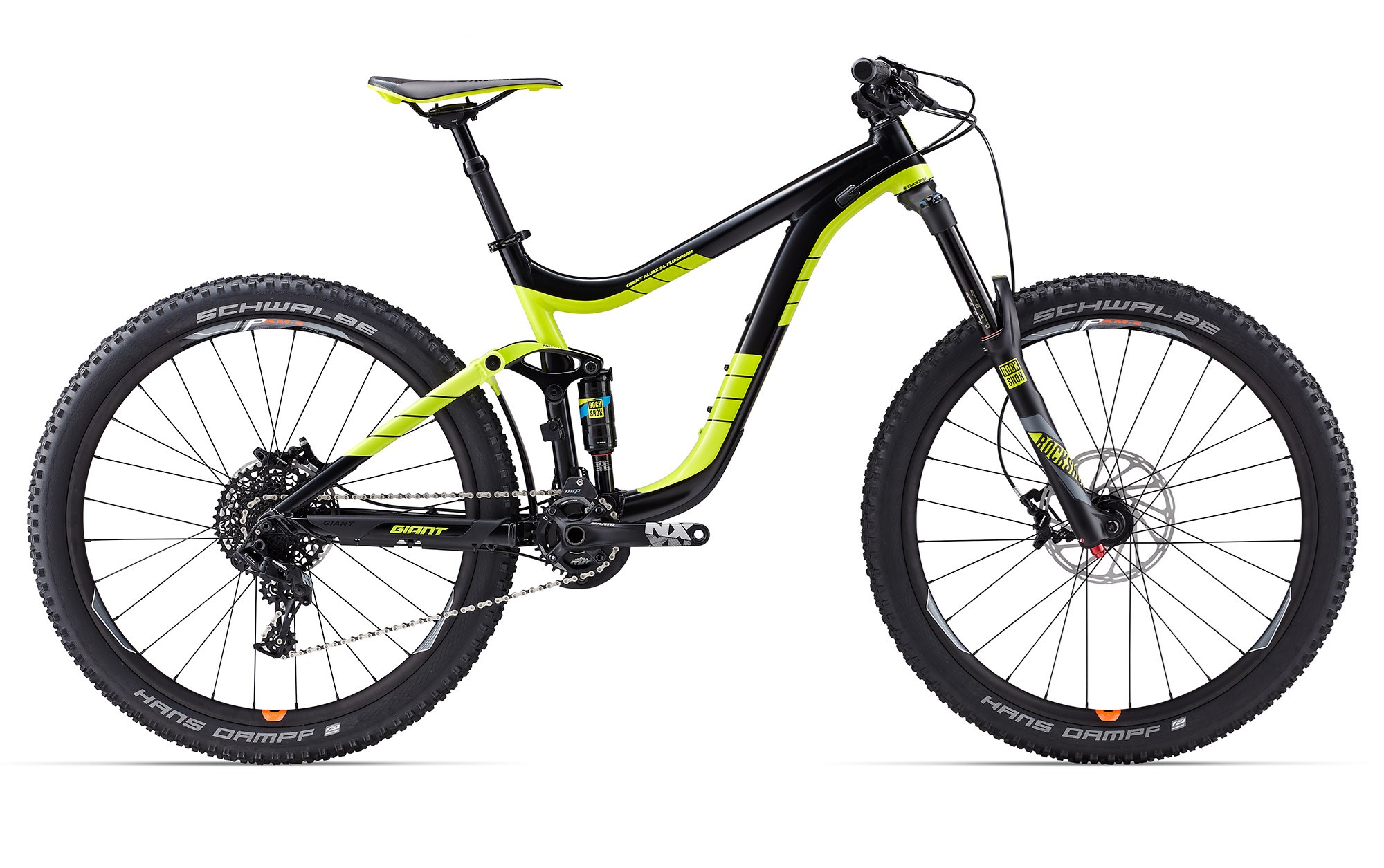 All-mountain bikes have suspension in the front and rear with a more upright design, allowing riders to climb and descend hills. At the minimum, riders to the Park should have this type of bike which is best suited for beginner and intermediate terrain only.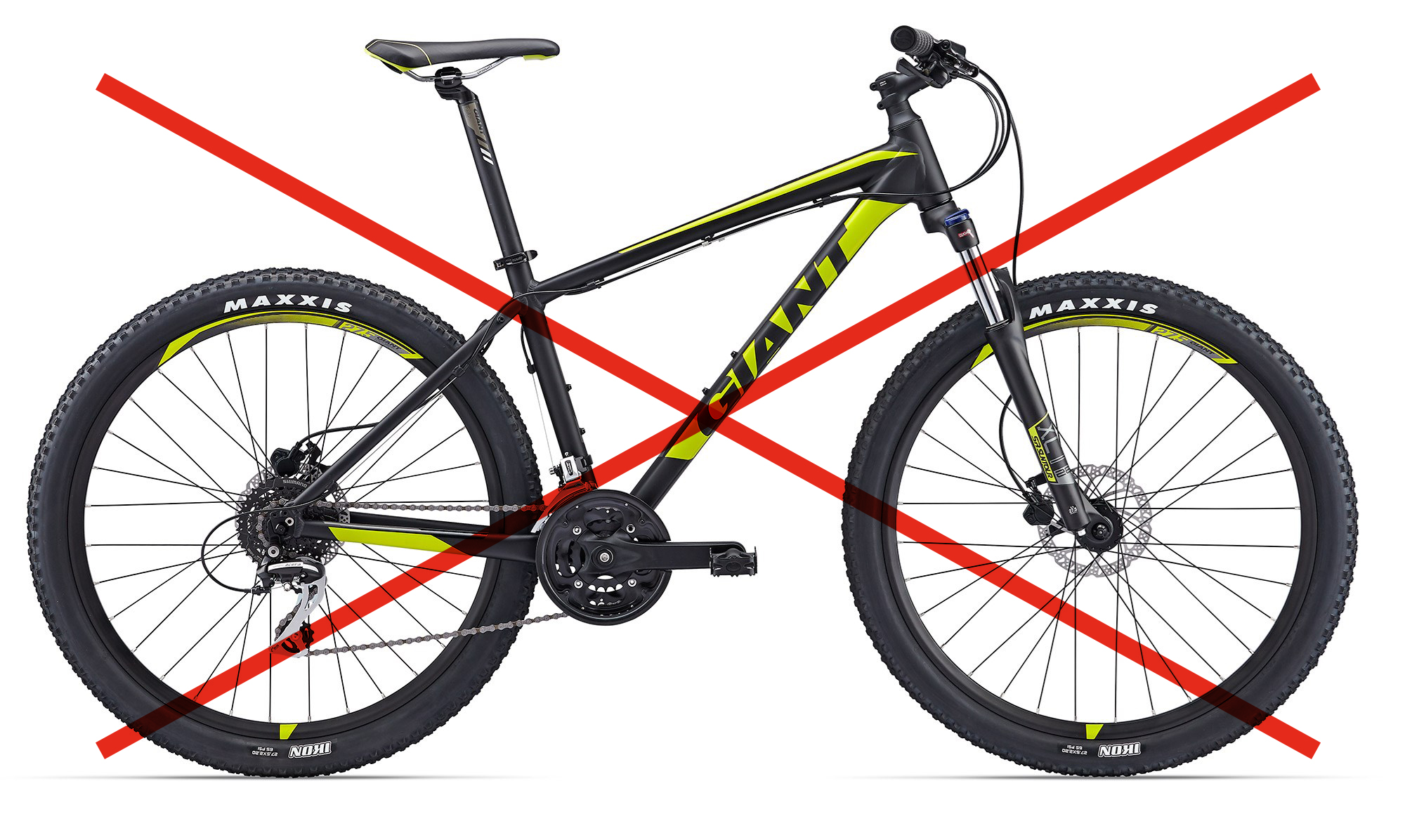 Cross-country bikes generally have less suspension than most mountain bikes, making them ideal for pedalling long distances. They are not recommended in the Park.
E-BIKES are allowed ON THE trails but unfortunately not on the LIFt
Terminology
What do you call that again? Learn the lingo of the trail features you'll encounter in the Park.
BERM - A raised bank on the outside of a corner that allows a rider to maintain speed without losing traction or sliding out.
DROP - A vertical drop in the trail, usually at the end of a log, rock or abrupt slope.
GAP - A jump that has a gap in between the takeoff and landing.
LADDER - An elevated wooden feature slightly wider than a skinny. Also known as a bridge.
RAMP - The angled takeoff or landing on a jump or feature.
RIDE-AROUND - An alternate and easier route that usually avoids a technical obstacle.
ROCK GARDEN - A section of trail filled with rocks, roots and other rough features.
ROLLERS - A series of small bumps that can either be rolled or gapped.
SKINNY - A narrow, wooden trail feature raised off the ground.
SLOPESTYLE- A type of riding characterized by man-made features, including jumps, wallrides and berms.
STEP-DOWN - A jump that has a landing lower than its takeoff.
STEP-UP - A jump that has a landing higher than its takeoff.
TABLETOP - A jump shaped with relatively even ramps on both sides and a flat, table-like deck in the middle.
WALLRIDE - A vertical or near-vertical wall-like surface.
PHEW! ENOUGH WITH ALL THAT SERIOUS STUFF. GET DOWN TO THE PARK ALREADY, WE CAN'T WAIT TO SHOW YOU HOW GOOD IT IS!